Hi everyone! I'm Mique from Thirty Handmade Days and the Queen Bee Market. I'm super excited to be here to kick off this fun series from Kristen!  I like sharing all kinds of creative projects but especially love printables, recipes and unique gift ideas. After all of these years, one of my favorite projects is still Anniversary on the Hour that I did for my husband Josh several years ago. So… let's talk photos shall we? I have always loved pictures. My walls growing up were plastered with them. A couple of years ago I posted this Instagram inspired poster for the series and today I'm back with a little bit of an update.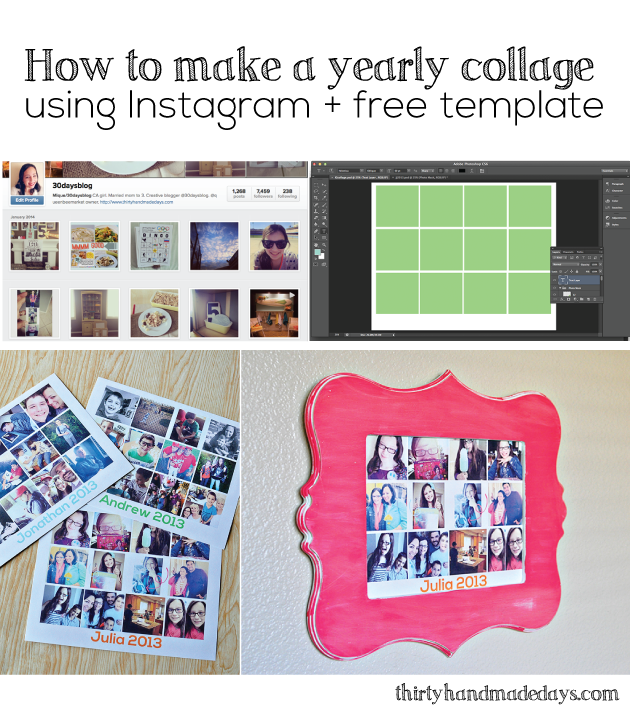 You can learn how to use your Instagram pictures and turn them into a collage for the year. I took one image from each month and created a collage for all three of my kids. We now have 2013 in a nutshell for each of them. I love how they turned out and hope you have fun doing the same!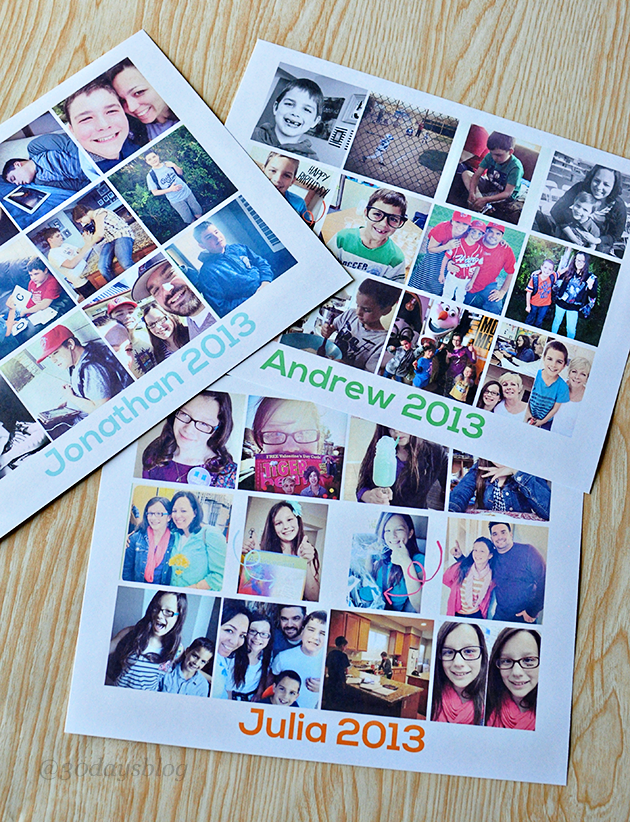 Make sure to stop by and say hi at 30days for the tutorial on how to make this. And visit me on Pinterest, Instagram, Facebook or Google+.
~~~~~~~~~~~~~~~~~~~~~~~~~~~~~~~~~~~~~~~~
Thank you, Mique, for such a great way to use our Instagram pictures! To see past ideas for Decorating with Pictures, click HERE.
Now, for the first giveaway of the series! Enter to win a black Designer Series Blendtec blender+ Twister jar. I reviewed a Blendtec a few months ago when I shared a Homemade Pesto Sauce. I am amazed at how smooth it blends nuts, and love that the blade is not sharp at all. Just yesterday shared on Instagram how I made my first "green" smoothie using the Blendtec!
From the company site: Blendtec's Designer Series blender has been engineered to bring a whole new level of beauty and functionality to the high-end blender category, without compromising the famous power and efficiency of our Total Blender Classic. Blendtec continues to keep dreaming of new and better ways to build machines that improve the lives of others.
Kristen Duke
Thank you for stopping by my little spot on the web! If you enjoyed this post, you can subscribe to my future posts via
RSS
,
Facebook
, and if you are looking to improve your photography, see my
beginner books HERE
.
Latest posts by Kristen Duke (see all)